How to hang a kilim on the wall
Kilim always goes well on the floor but also it can be amazing decoration of the wall. Placing a kilim on the floor is quite easy, but it's not so obvious when you want to hang it. On the other hand, it's not that difficult – you just need to prepare it well and know some tricks.
There are few ways to hang a kilim on the wall and we've probably tested all of them. We want to share the one, which in our opinion is the best. It's all about sewing additional metal rings to the kilim and hanging it on some nails.


YOU WILL NEED:
– tiny metal rings (you can use also half-rings or triangles)
– needle and thick durable thread
– nails (those thin are enough)
– hammer
– spirit level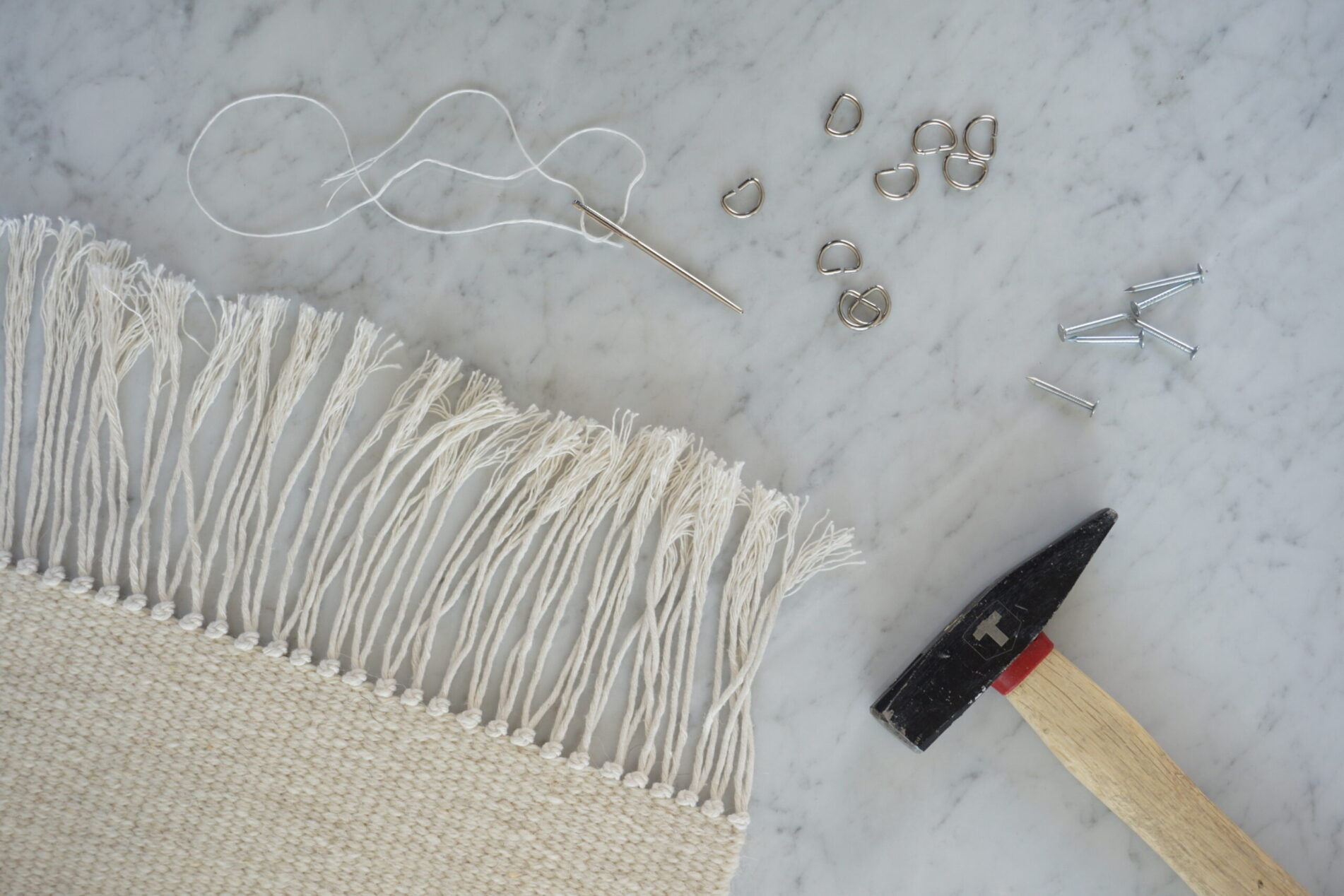 First, you have to sew rings to the kilim. Usually we use on ring for every 15-25 cm. For example – 3 rings are enough for 50 cm wide kilim (one on each side and one in the middle) and for 70 cm wide we'd recommend using 4 rings (two on sides and two between them). Rings should be placed about 0,5 cm from the edge of kilim.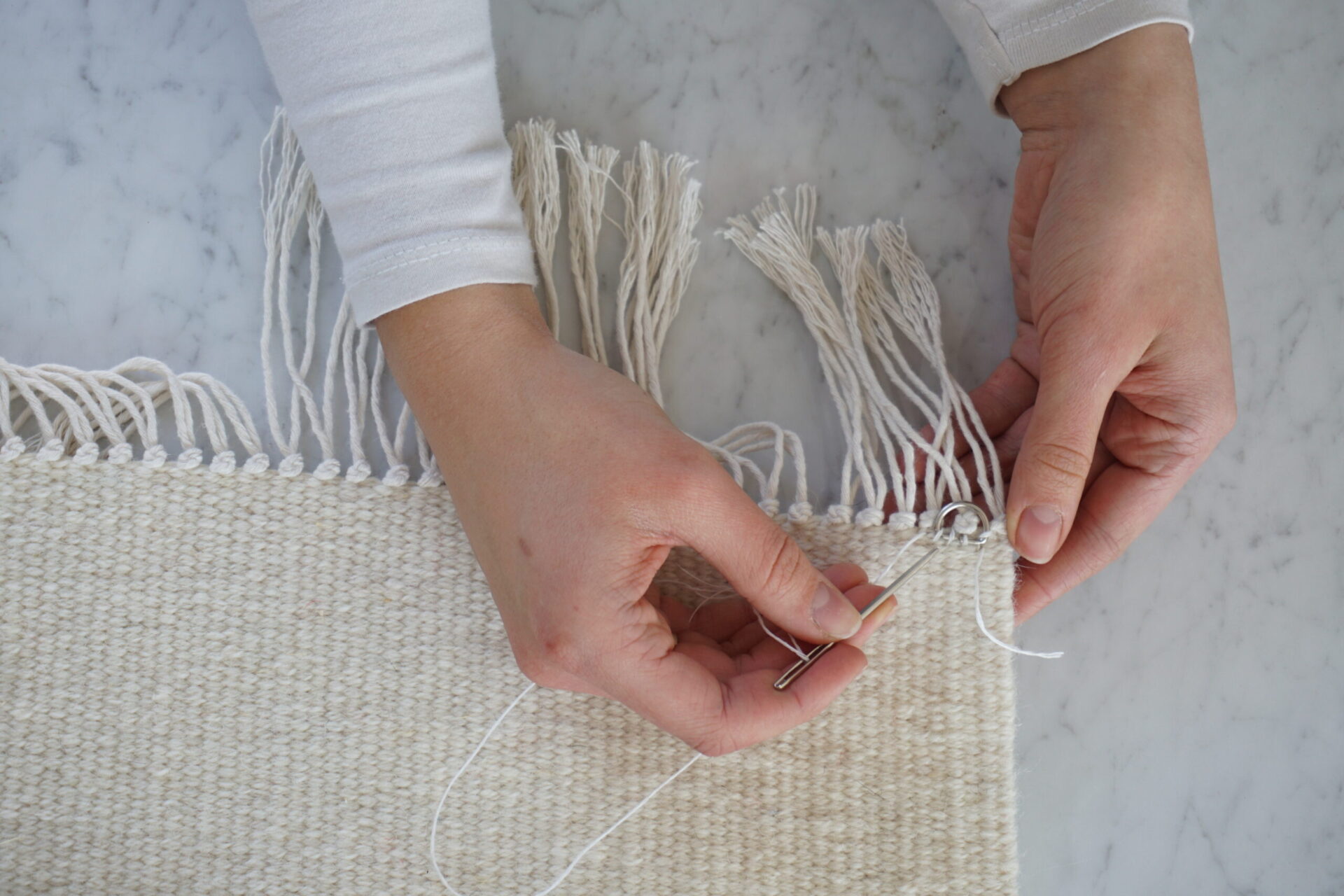 Next step is to prepare the number of nails equal to the number of metal rings. Then you use a spirit level to make marks and drive nails in the wall.
The last thing is just hanging your kilim on the wall. When hanging a big and heavy kilim we recommend doing it with someone else, just to be sure that nails won't come out of the wall while mounting. All of Tartaruga's wall hangings are ready to hang on the wall. On request we can also prepare for hanging any of our kilims.