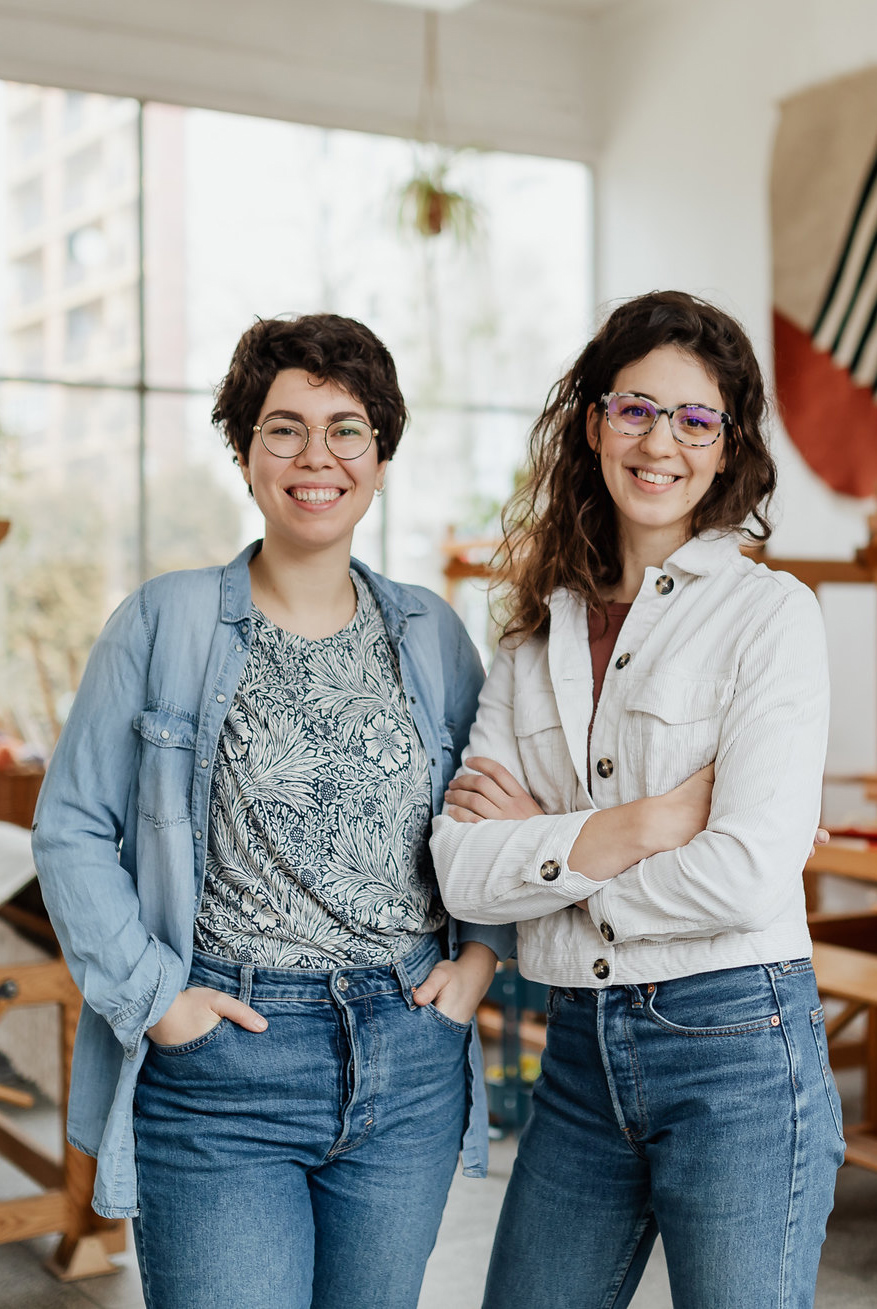 Tartaruga is a small weaving studio founded in Łódź, Poland in 2017 by Jadzia Lenart and Wiktoria Podolec. As concious designers and craftsmen we've decided to stand in opposition to the mass textile industry and all its consequences. That's why we create handwoven contemporary kilims, rugs and wall hangings. All of our products are handmade with traditional tools and techniques.
Tartaruga is a part of NÓW. New Craft Association which unites polish contemporary craftsmen of different professions.
Tartaruga means "a turtle". It's a very slow but long-lived and unique creature. Just like our kilims.
RECYCLED WOOL
For most of our products we use recycled yarn, which is a waste from the mass carpet production. These yarns come in the full spectre of colors but can't be reused in the industry anymore, due to the low beam mass. Nevertheless, they are still an excellent material with the ultimate properties to use in weaving craft.
RAW WOOL
Some of our projects require use of new raw wool. We get it from the sustainable sheep farm in the south of Poland. Then we use yarns in natural shades of wool or dye them with plant-based dyes.
RECYCLED COTTON
Also known as T-shirt yarn, recycled cotton yarn is a waste from production of knitted materials. It's a very soft and practical material, suitable for people allergic to wool and vegans.
Environment. Most of the raw materials we use come from recycling and are biodegradable. Our production waste is now reduced almost to 0%. This means that a waste from weaving a big kilim fits in one hand. We use only plant-based or non-toxic dyes. The process of weaving is analogue so it doesn't use any electricity.
People. Every Tartaruga's product was woven in our studio in Łódź. That's why we can guarantee ethicality of the whole production process. Our whole team works in the best conditions and get a fair salary. Also 2% of our income is always intended to the non-govermental organisation.
Handicraft. One of the most precious values for us is a work of human hands. Long hours that we as craftsmen spend with every item we make. We believe, that every handcrafted item has a hidden story, that begins in the workshop and then continues in the hands of its owner. 
Quality. All of our products are made with the ultimate attention to detail. The raw materials were chosen precisely to get the best possible properties.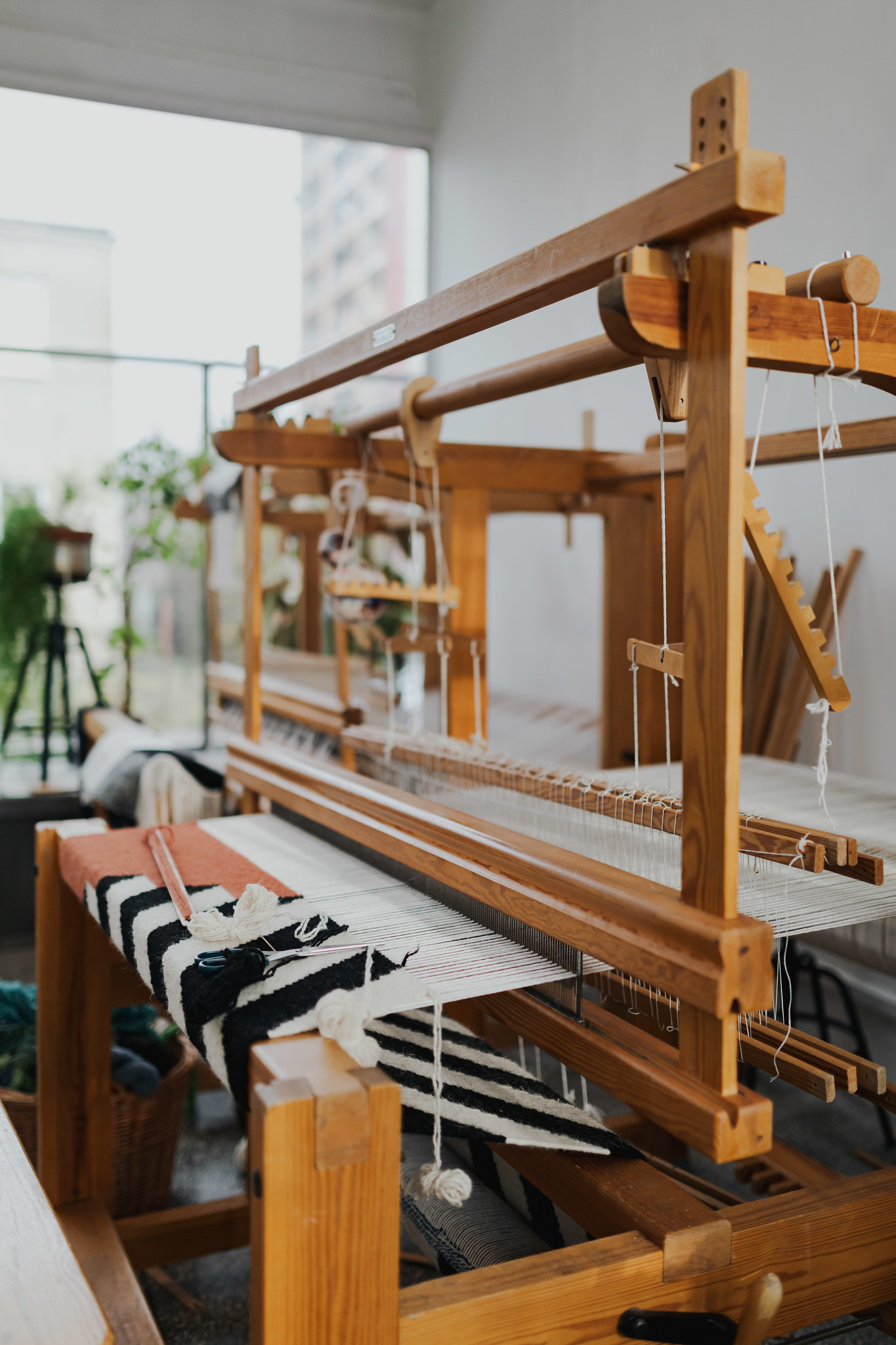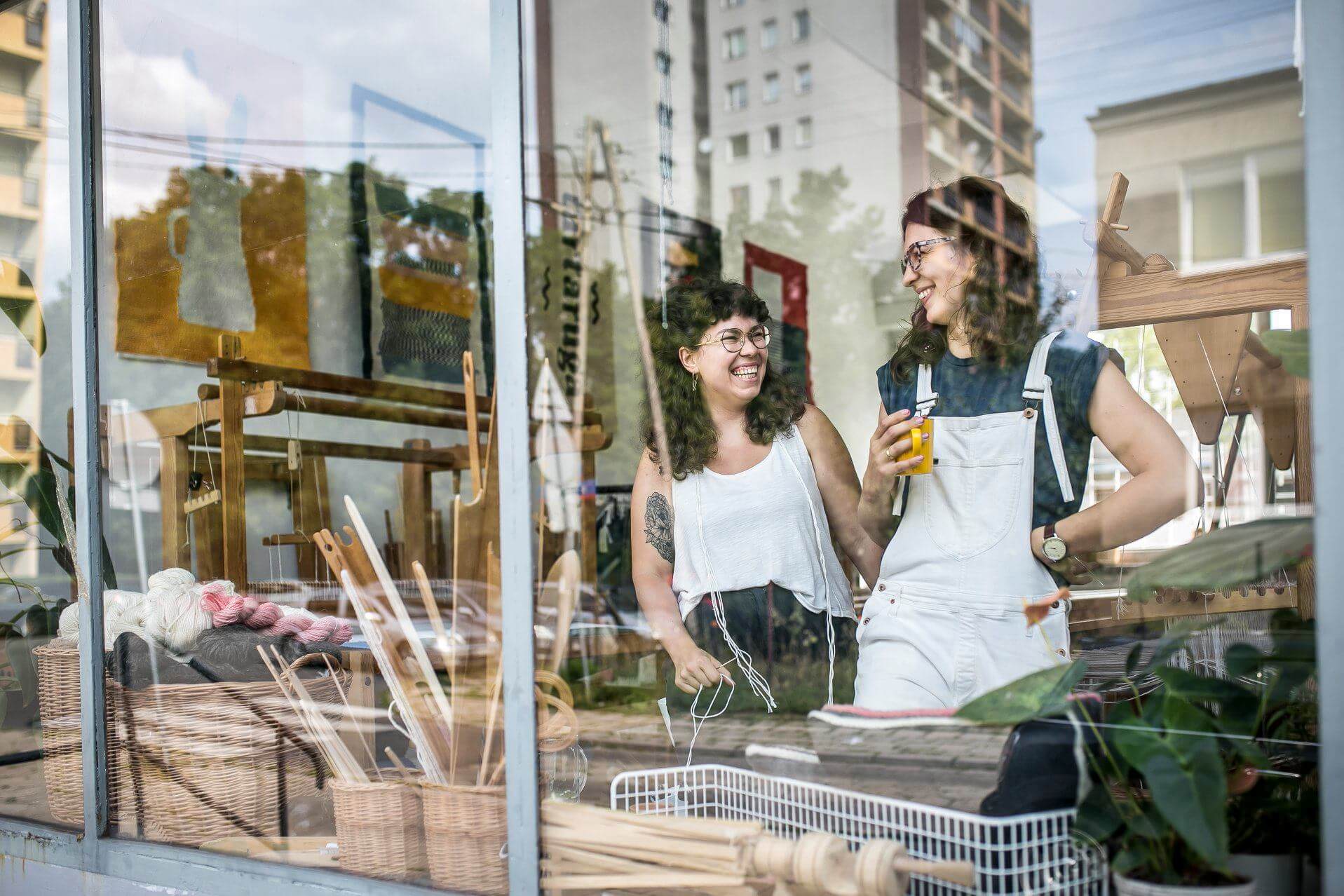 Łódź. Our studio is based in Łódź, Poland – a city which was strongly connected to the textile industry in the past but now it feels more like a reminescence of a former splendor. Nevertheless all the abandoned textile factories and post-industrial places make an unique atmosphere, which can be very inspiring.
Studio. You can always step by in our studio based at 10 lutego 5a because our door is always open for visitors. The studio is our workshop but also a showroom where you can buy our products or take a part in our weaving course.